How Telemerge Can Transform Your Business
Off-the-shelf or marketplace products may save you time and money, but they leave a huge gap between your business demands and business objectives due to the lack of a tailored solution.
At Telemerge, we provide you with custom solutions with value-added services. We adopt agile methodology and follow best practices to ensure top-quality product development with minimum turnaround time.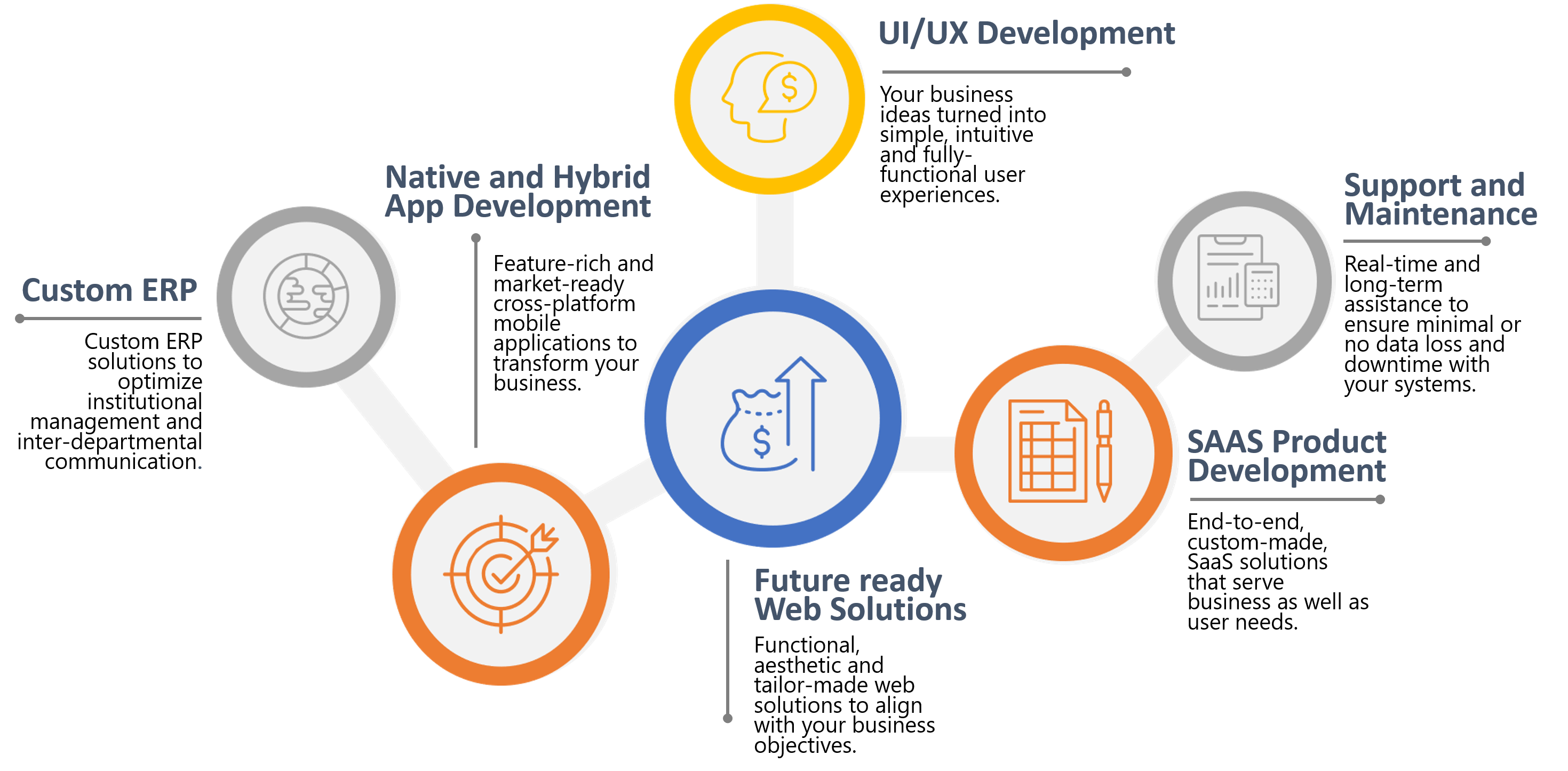 We adopt agile methodology to build and design your solutions. Using the agile methodology, we can ensure that the solution offered to you is flexible and scalable, with regular updates and complete transparency on our part. Hence, we can deliver high-quality solutions in minimal turnaround time.
REQUIREMENT ENGINEERING
The team understands customer requirement, documents your pain points, defines the solutions and assesses the feasibility of the proposed solution.
WIREFRAMING AND PROTOTYPING
The team creates mock designs of your solution to give you an idea of the visual experience and test functionality similar to the final product.
DEVELOPMENT
Your project is broken down into sprints and the team starts developing the solution as agreed to by all the stakeholders.
E2E TESTING UPTO SIT AND UAT
Our team tests the interfaces between the components and interactions to various parts of the systems like hardware, software, user interfaces, etc.
OPERATIONS HANDOVER
The project team completes a successful handover of the project to the operational team.
Tailor-made for your business.