Get Your Online Storefront
Increase customer engagement through your own uniquely and fully customized branded online storefront. With years of experience and expertise behind them, our eCommerce development experts use the best and newest technologies to build and deliver a comprehensive eCommerce platform for your business.
From inventory management to an in-depth campaign and report centre, our feature-rich eCommerce platform is packed with many third-party integrations and payment gateways, to create an online storefront that delivered unmatched business value. Moreover, our platform is fully secure to protect online transactions and critical customer data.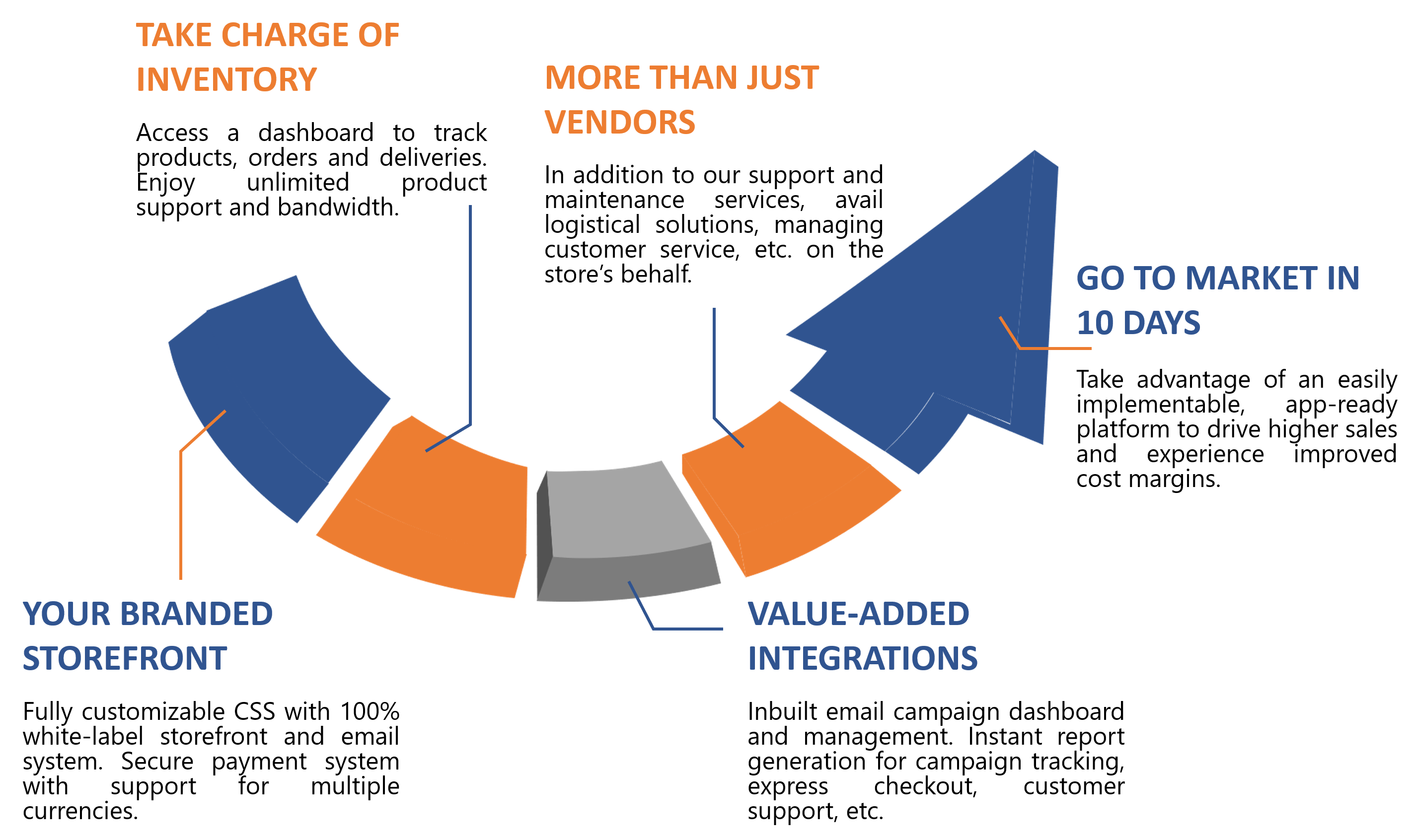 Why Telemerge's white-label e-commerce solutions are the best-rated e-commerce platform
White-label storefront
100% white-label storefront and email system.
Easy and Simple
Easy to set up, apply integrations, and simple backend for content and inventory management.
Instant Reports
Detailed analytical report generation for inventory, campaign tracking, customer support, etc.
Email Campaign Management
Integrated support for email blasts and campaign tracking/management.
Fully Customizable CSS
Businesses can modify the look and feel of their e-commerce platform as per their brand using their own domain/subdomain.
Inventory Management
Businesses can access a dashboard for the systematic tracking of products, orders and deliveries.
Coupon and Discount Support
Offer exciting discounts to your customers using the fully automated coupon/discounting management system.
Value-Added Services
We also offer value-added services such as handling logistics, managing customer service, etc. on the store's behalf.
Unlimited Inventory
Unlimited product support and bandwidth.
App-ready
Additional support for a mobile application.
Payment Gateway
Secure payment gateway integration and support for multiple currencies.
Telemerge Support
Avail our excellent support and maintenance services.