The global outbreak of novel coronavirus disease (COVID-19) has plunged many industries across the world in a deep state of crisis. The tech industry is seeing its share of challenges too, such as limited workforce, revenue slowdown, and diverted supplies. As we pass through this very tough phase and after we come out of it, the industry would have experienced a sea-change unto itself. Status quos will be broken, old-world patterns will be brought down and new stalwarts will emerge.
The Remote Miracle
The tech industry is one of the few sectors that has the unique advantage of getting its work done despite its workforce being spread across different locations. To stay operational most companies, from the biggest movers and shakers to smallest players, are encouraging their employees to work from home. This might easily be the world's biggest remote work experiment.
Before the global pandemic, remote working was considered a millennial trend, with only about 18% of the global population adopting a remote work lifestyle. Europe and Asia have experienced the shock of a transitional shift in working patterns more than the USA, as these regions weren't always receptive of the remote work model. Remote Work was being referred to as the 'Future of Work' until about January 2020. Turns out, the future is here. 2020 is going to be a revolutionary year for remote work arrangements and we will see more remote companies and more distributed teams sprout in the post-Corona world.
The Healthcare Heroism
The Healthcare Tech industry, acknowledged but not given priority so far, is suddenly going to see an upsurge. Chinese companies including Alibaba have already shown that technology will play an important role in the way data is collected for healthcare and healthcare is delivered in times of a pandemic. Ping An, a Chinese company, reported a 10-fold increase in the number of users on its online health care and consultation platform between 22 January and 6 February 2020, compared to the first 21 days of 2020.
In India, too, the government has launched the Aarogya Setu app to help citizens identify their risk of contracting coronavirus. Using Bluetooth and GPS-generated social graph, the app keeps the user updated if they have crossed paths or come in contact with an infected person. The app also comes with a tool for self-testing questionnaire and self-isolation advice.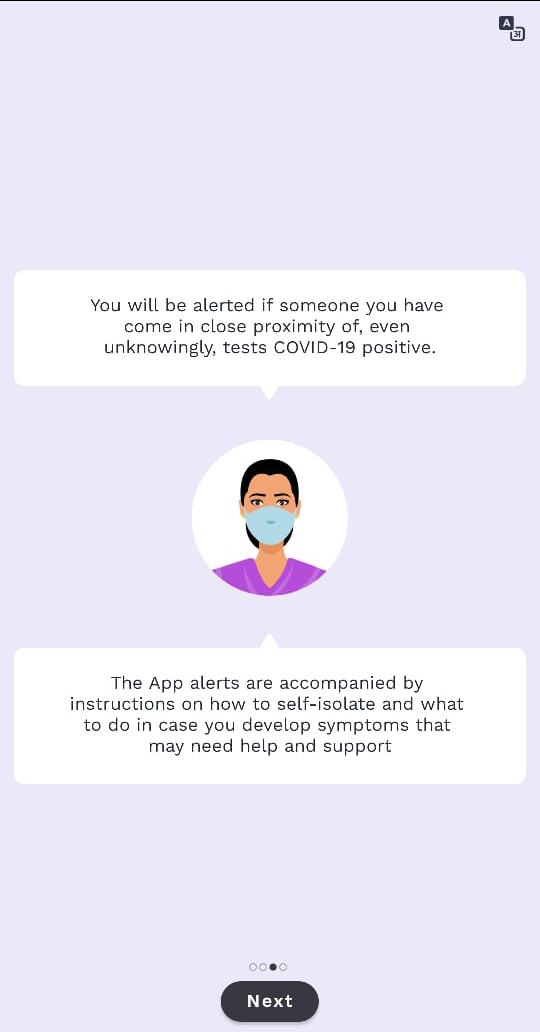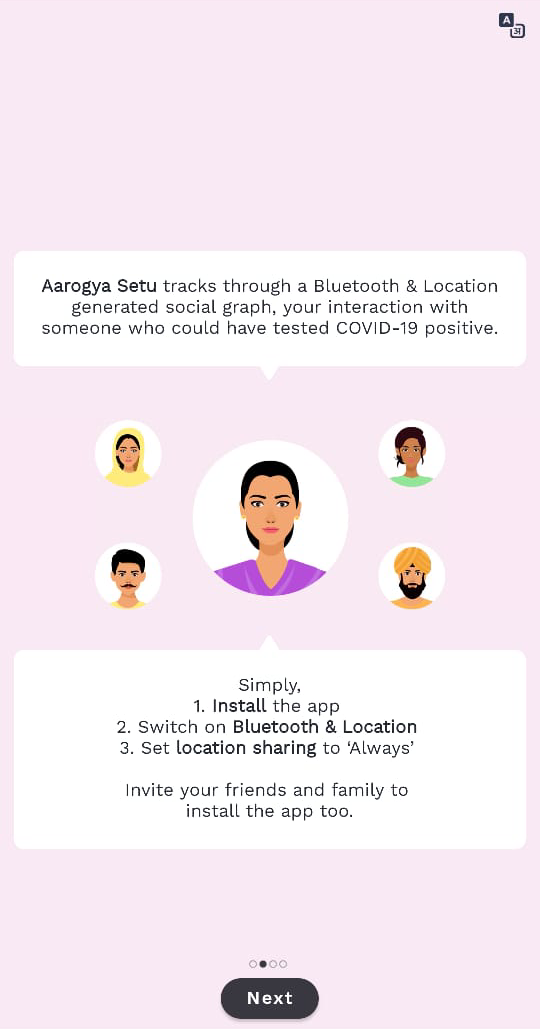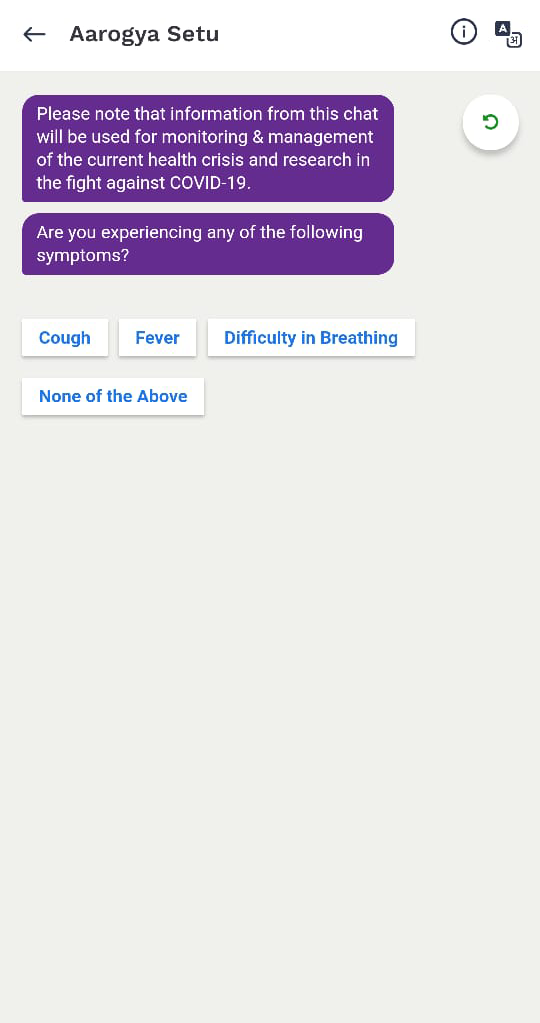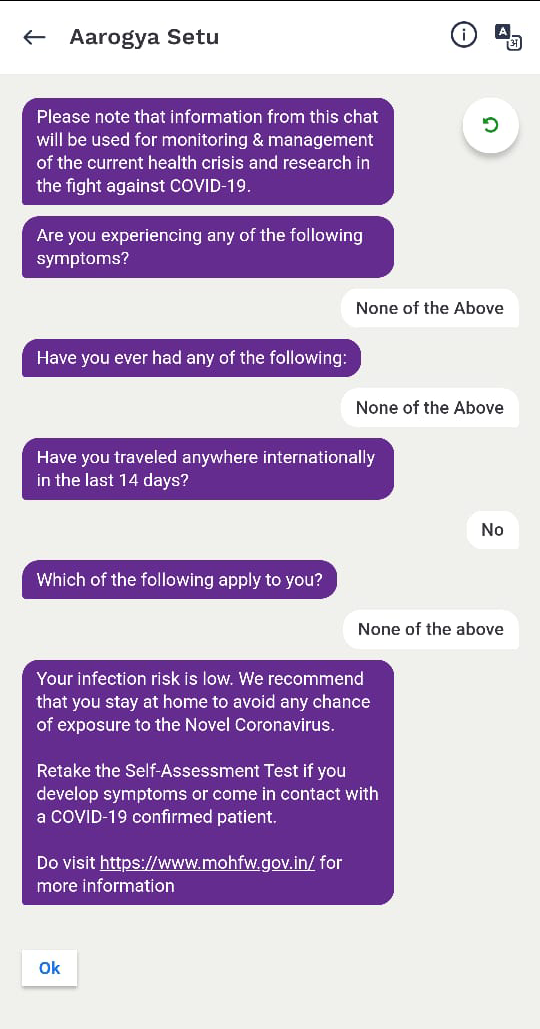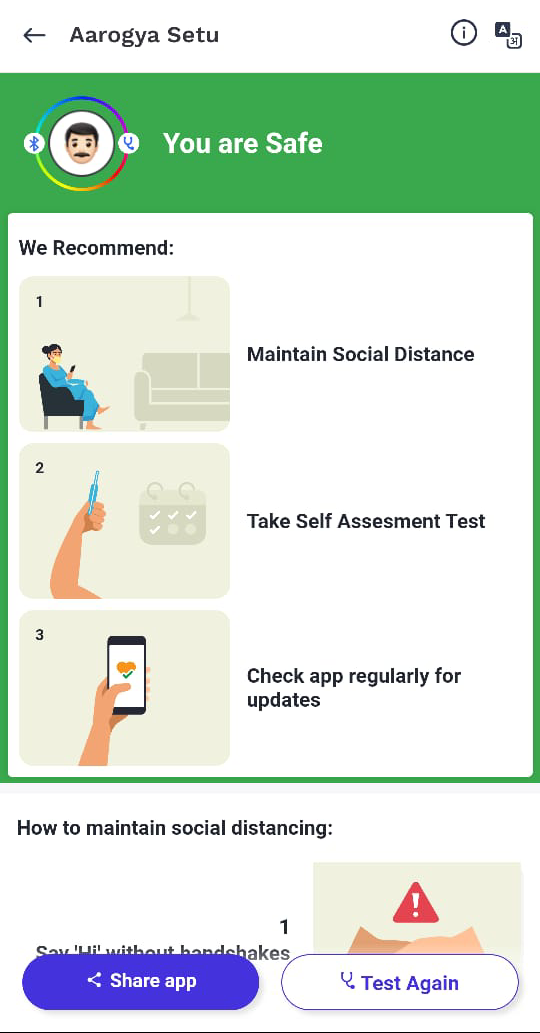 In South Korea, the government mobilized private companies on a large-scale to start manufacturing Coronavirus testing kits using AI technology, helping them speed up research and production by atleast three weeks. Similarly, pharma companies in the UK and USA too are using AI to speed up the discovery of vaccines and drugs by crunching large datasets from healthcare apps.
There is a dire need, and receptiveness for technology-driven healthcare solutions, and there is a good chance investor, as well as users, will be willing to give them a lot more priority in the coming future.
Governments too will increase their dependency and of healthcare tech, as they realize that tech solutions make it easier for them to trace, track and control a disease that holds the potential to affect a majority of their population. The industry will show a willingness to invest in as many (or more) healthcare ventures as they have in Artificial Intelligence, Augmented Reality or Ecommerce in these past few.
The Ripple Effect
In the post-Coronavirus world, the tech industry will have also learned to not live in a bubble. Industries don't exist in isolated planes and are more co-dependent on each other than it was ever thought.
The tech industry specifically, started feeling the brunt in early 2020 itself, when the outbreak in China and neighbouring countries resulting in worldwide temperature-checks and health tests at airports. Tech executives and CEOs had a hard time travelling from one place to another. With Uber and Lyft having to suspend car pool services in lieu of the circumstance, their demand and stocks nosedived. With more and more governments asking citizens to stay in and not travel unless necessary, aviation companies and rideshare / cab aggregator companies are bound to feel the heat.
The Consumer Shift
The pandemic will also shift customer behavior patterns forever. Customers who were not in favour of buying groceries and fresh produce online (for lack of trust, mainly), have had to shift to online ordering for daily essentials. There is a good chance that many of them have crossed over to the permanently-online-purchasers category and will stay there well after the time of crisis is over.
Just like remote working, the education sector, too, has quickly adapted to remote learning. With a plethora of tools and options available to make learning possible from distributed locations, remote learning or the 'e-learning' industry is bound to see a massive surge in the userbase. Educational institutes will show readiness to adapt more flexible learning methodologies and make learning more interactive, now that they know it is possible and working.
For organizations too, the outbreak may have accelerated the new 'normal' in how they get work done. Even the biggest names were sluggish in putting into place virtual office infrastructure as they treated 'work from home' more of a benefit than a habit. With employees realizing that with the right infrastructure and attitude, remote work can be just as, or even more, productive as work from office, companies are going to have to virtualize business operations on a massive scale after the pandemic. After all, will someone wasting 60 to 75 minutes commuting to and from work, want to go back to it after experience the convenience of remote work lifestyle? The Coronavirus outbreak maybe a tipping point for the remote work model, the same way as World War II was for the 9 to 5 model.
The Black Swan Theory
More than anything else, the tech industry will now be prepared to face situations it never would have predicted could happen. The tech industry will increase its expenditure on remote tech and cybersecurity to be prepared for a 'black swan' event like this. Even as some countries just ignored the risks of Coronavirus (despite warnings), some went into a pre-mature drive to stop it in its track. The tech industry, neither was prepared nor ready, to handle a cataclysm of this scale. Some companies jumped into action quickly, while most took their own sweet time to make critical calls.
Technology has been one of the biggest pillars of strength for the society as online channels have made everything possible and available even as quarantine and lockdowns have increased. It will also have to play an important part in administrative and healthcare efforts as the post-Corona world will look to be better prepared and battle-ready for another global mishap.